Unatoč tome što je sasvim u redu udijeliti narodu malo veselja, u "Kruha i igara" pomnje se i kruh, pa eto pitam gdje je moj kruh?
U petak nam umalo  isključiše struju. Pa Ovaj Moj trčao naći novce, pa platiti, pa zakasnio pola sata, pa zvao da im javi da je plaćeno, pa rekli: "'Ajd' dobro, nek' vam bude!". Pa je Ovaj moj sjeo i pokrio lice rukama na rubu nervnog sloma, a možda ga je i imao, samo nitko si danas ne može dozvoliti nervni slom samo tako bez najave.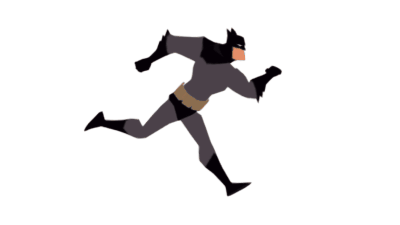 A baš sam se nekako ponadala da ću potonuti u anonimnost, u ne postojanje za taj virtualni svijet. Da ću ostati oči u oči sa  neposrednom stvarnošću. Pitam se…
A imam tu nekakav stari stol koji mi je poklonio kunjado ( muž moje sestre) koji treba prebaciti  ispred kuće u hlad. Ovaj Moj, ne može sam, a ja mu ne mogu pomoći… još. A tu su i štenci koje treba nadohranjivati (labradori su žderači svega što se nudi, pa da mi ne pojedu moju Lupu), travu treba opet pokositi jer ljeto još nije počelo. Otelo ga zagađenje ili zatopljenje ili nešto takvo neobično i neprirodno. Od zagađenja se kote otrovne meduze jer jedine mogu preživjeti u tom blatu što je nekad bilo more. Od zatopljenja se, kažu tope ledenjaci, pa će nas preplaviti more obogaćeno meduzama. 
Ali nije strašno, nisu prevelike
Šaka jada, jedan  pljus dlanovima i ….  Meduze pobjeđuju. Mogle bi one biti razumne i živjeti  ispod Arktika ili na sred velikih oceana, ali nemaju mozak, samo nekakvu pasivnu agresiju ničim izazvanu (osim zagađenjem, ali to nije bilo protiv njih nego njima u korist, a protiv svega drugoga što živi). 
Ma što se kote meduze, nego što raste trava koju treba kositi, a nema tko i nema kosilice, crkla.
A treba i piturivati. Opet mora Ovaj Moj, jer djeca rade po 12 sati za to malo kunica da im prisjedne i rad i dan kad su se rodili i gdje su se rodili.  Ma kako sam mogla znati! Uzmimo u obzir, kao olakotnu okolnost da sam ja ipak Patološki Optimist, molim lijepo.
Možda ja uspijem pomoći. Nekad sam sama piturivala, i zidala, i postavljala pločice,  i mijenjala sifone na sudoperu, osigurače, a Onaj Moj je radio. Ali sad… 
Uzimam ulje, CBD 30%. Evo sad veće negdje šesti mjesec. Bolje je. Nema inkontinencije, nema vrtoglavica i zanošenja, padanja i puzanja. Nema umora, onog umora što ga samo multiplaši poznaju. Nema spazmova, ne ponovilo se nikada i ne dogodilo se nikome. Mozak mi ne brka pojmove. Ne mogu dugo stajati ni hodati, ali mogu, pa i to je nešto. Ne mogu se oteti misli da bi, da sam mogla uzimati ulje od početka moje bolesti, sad ja piturivala i kosila starom ručnom kosom, ali…
Moja domovina danas slavi i, zanimljivo uglavnom zahvaljuje Bogu na pobjedi.  I golmanu, naravno. I treneru isto. I igračima. I to je u redu, jer malo nas stvari još veseli  na ovom svijetu. 
U međuvremenu Batu Živoinovića upravo osudili na dvije godine teške robije jer je prevario  neke seljake tamo negdje u 1951. godini. Evo, maloprije bilo na TV.
A za to vrijeme evo što se dogodilo: 
I moj narod se naljutio zbilja i izašao na ulice, jer kad je dosta- dosta je.
I dok moj narod slavi, a ja zahvaljujem providnosti što nam je bačena i ta mrvica, svijet se okreće
#jerusalem #palestine, Showing disrespecttoward all international laws and principles, Israeli authorities have started demolishing Bedouin communities #alKhan_alahmar. Watch this report to knowhow Israeli soldiers dealt with its citizens 😳

Geplaatst door Akram Abumadi op Donderdag 5 juli 2018
 i okreće
I tako se svijet okreće sa mnom kao što bi se okretao i bez mene.
Pa zaključujem da se Bog i ja znamo polovično. Ja sam za njega čula, a on nema pojma tko sam.  Unatoč tome što je sasvim u redu udijeliti narodu malo veselja, u "Kruha i igara" pomnje se i kruh, pa eto pitam gdje je moj kruh? Ali sigurno je negdje u meni greška. 
"Nedjelja. Tužno. Znamo, o znamo,
Znamo da alkohol škodi,
No rakije, rakije, rakije amo,
Jer utjehe nema u vodi."
E moj Dobriša, ništa se promijenilo nije. Velikani se nikada nisu slušali. Nikada nisu shvaćeni iako su uvijek govorili jezikom razumljivim običnom jadniku koji grca u muci.
A onda vidi čovjek ovo i pita se je li ovo san ili java.  Možda uopće nisam ovdje, možda je sve ovo kreacija mog bolesnog uma. Jer sa druge strane imamo ovo
These unexpected uses for hemp are giving us hope for the planet

Geplaatst door Our Planet op Dinsdag 22 mei 2018
Ma, ja sam u nekom čudnom filmu.
Minja Vuksan Dobran