I tako sam na poklon dobila PRIČU !!!!! Neću, neću diamante, suho zlato, brilijante… Nikada čovjek ne može znati što ga čeka sutra i odakle će ih obasjati sunce čiste duše, kad će ga posramiti Vrlina.
---
Ne toliko daleko u jednoj maloj zemlji, dogodilo se nešto jako tužno. Nekim ljudima se bez razloga ugasila vatra! I ne bi to bilo tako strašno da se tada na njihove domove nije navukla oštra zima.
Oni kojima je vatra i dalje veselo kvrckala u ognjištu takvu zimu nisu ni osjećali ni poznavali. Znali su oni da negdje vlada hladnoća, da se čuje cvokot zuba `mjesto cvrkuta ptica, a ipak se nisu mnogo mučili sa tuđom tužnom istinom. Ta to se njih zapravo nije ni ticalo,a nekada bi im čak i dobro došlo osobito ako su se bavili prodajom pokrivača, odječe ili obuće.
Oni koje je pogodila nesreća plakali su u tami svojih noći jer nisu imali vatru da ih ugrije svojom toplom svjetlošću. Nisu mogli živjeti kao nekada, pa čak ni kuhati, peči slasna pečenja ili praviti kolače za važne dane svojih najmilijih. Malo po malo kopnilo je veselje, slavlja su se prestala održavati, a dani su se pretočili jedan u drugi. I što je vremenom zima bila sve ljuća i oštrija sve su duže ostajali u svojim kućama pokušavajući se ugrijati pod bijednim pokrivačima.
Ali kako mnogo priča ima sretan kraj ima ga i ova zimska bajka.
U toj zemlji živjela je jedna snažna mlada žena, a zvala se Gratia.
I ona je ostala bez vatre i to baš kada je trebala slaviti radost svog života. I bilo joj je straaašno hladno, toliko hladno da se jedno vrijeme nije ni mogla izvući iz mrzlog kreveta.
Imala je ona jaki duh i nekako, ne znam kako ni od koga, čula je za zemlju zmajeva.
Zmajevi rigaju vatru znate li?!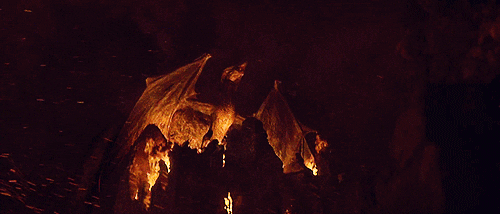 Prikupila je Gratia svu svoju snagu, snage onih koji je vole i polagano išetala u zimsku noć. Polako, polako…, korak po korak po škriputavom snijegu, po caklenom ledu krenula je upoznati se sa zmajem.
Samo joj je jedna upaljena trješčica koju je ponijela iz sna osvjetljavala put i podgrijavala nadu. Napokon, nakon mnogo teških dana zamirisalo su trava i cvijeće, zašuštale su zelene krošnje i čuo se veseli žubor slobodne vode. I gle! Cijelo jedno šareno veselo selo u podnožju cvjetnog brežuljka. Znala je, znala je da je stigla!
A kada su je seljani ugledali onako umornu i izgladnjelu (jer put je ipak bio jako težak i dugo je trajao), punog srca priskočili su joj u pomoć. Uze je jedna dobra žena za ruku i povede je u svoj dom. Prvo ju je dobro ugrijala, nahranila i napojila, a zatim sjela poslušati njenu priču. Pričala je Gratia o putu koji je prešla da bi došla do sela, o svojoj zemlji i ljudima u njoj. Pričala je o tuzi koja se nastanila među nekima, o zaboravljenoj slobodi, o ugašenoj radosti.
Rastužilo je to domaćicu kuće pa ona sva u suzama uze Gratiu za ruku i povede je prema vratima.
– Dođi, rekla je, Moja kuma će ti pomoći!
 I odvede je do spilje u obližnjim stijenama.
– Flammaaa, Flamaaa…. Povikala je iz sveg glasa.
Zatresla se zemlja, ptice odletjele, zečevi se posakrivali, a iz spilje izađe ogroman zmaj. Crvene mu oči, vatra u mu dahu, i sve se nešto mršti jer su ga probudile.
Pozdravi domaćica svoju kumu, uze nježno Gratiu za ruku i reče joj da još jednom ispripovjedi svoju priču. I gle čuda! Strašna Flamma zadrhti, pusti suzu pa zapovjedi domaćici:
– Donesi mi granu javorova drveta, 2 lakta dugačku i sa četrnaest zelenih listova.
A kada ju je domaćica donijela oslobodi Flamma svoj plameni dah i njime upali granu .
– Idi sada, reče Gratii, ponesi vatru u svoju domovinu i ne boj se. Moja vatra se nikada ne gasi.
Sva sretna, duša joj pleše, srce joj pjeva, skoči Grazia, zagrli, poljubi Flammu i oprosti se s njome.
Vrate se dvije žene ponovno kod domaćice koja spakira Gratii hrane i pića za put, blagoslovi je i u obraz joj utisne dubok cjelov.
Lagana koraka krene Gratia k` svom domu, a što je bliže prilazila sve je više osjećala poznatu joj zimu, samo, sada je se nije više bojala.
I unese sretni plamen u svoje mjesto, proširi ga po snopu grana te krene dijeliti vatru onima koji je nisu imali.
U malo vremena tuga je prestala stanovati u mnogim kućama pa se iz njih čula opet cika i veseli smijeh, a i širio miris toplog pečenja i slatkih kolača.
Zaboravi se brzo tuga kada se sreća nastani, ali se nikada ne zaboravi priča o Gratii, o onoj koja je donijela plamenu ljubav iz daleke zemlje.
 Kako bi Afanasjev završio…
– "I ja sam tamo bila
   Medovinu pila
   Niz usta mi tekla
   I u grlo utekla!"
Ana Amižić