SLOM TOKA SVIJESTI
SLOM TOKA SVIJESTI
SLOM TOKA SVIJESTI
SLOM TOKA SVIJESTI
SLOM TOKA SVIJESTI
SLOM TOKA SVIJESTI
STS
Dok ovo pišem u drugoj kartici mi svira ovo  https://www.youtube.com/watch?v=dVkK36KOcqs
Mozak mi se topi – led na suncu.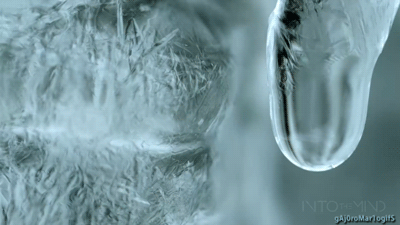 Postalo mi je ugodno pustiti da se zbiva ono što se zbiva. I dok se svijet okreće, sićušna kugla u svemiru. Tek pelud u zraku, ako i toliko; ja plovim svemirima u mom Umu – Egu -Duši(???). 
Nisam vam ja Epski opširna bez veze. I dok ovo pišem čujem Dostojevskog kako mi buši mozak, prokrčuje tunele do davno zatrpanih emocija. Zar opet, mili moj Fjodore? Zar opet u tu rupu?  Čemu to? Zašto smeta to malo blata  u cvijetnjacima moje duše? Zar ne mogu zamisliti da ovaj panj promjera što ga samo dječja duša može stvoriti nije nekad bilo Stablo Dječje Nade, da je postojalo vrijeme kada je Sve bilo moguće.? Sjećaš li se, moj Fjodore kada si mi pričao o notama u "Zapisima iz podzemlja"? Sjećaš li se koliko sam patila zbog tvojih riječi da sam se na kraju razboljela? Ti si recimo, i oprosti što govorim ti ti. 
REKAO:
OBJASNI MI KAKO DOĐEŠ TO TOČKE GDJE MOŽEŠ REĆI OVAKO NEŠTO  I OSTATI NETAKNUT OD CIVILIZACIJE?
Je li to zato jer dotičeš niti da bi pleo kristal Ljubavi prave, opjevane nebrojeno puta, prepoznate nikad?  Je li to ono kada sam se prvi put zarumenila?
Ja puno govorim, ali nikada o temama koje su meni bitne, kao recimo Fjodor. Znam ja da je to tema na koju se nema što reći, a toliko se može osjetiti, ali i šutjeti u društvu bi bilo bolje jer energija uvijek kruži, pa i tako bi valjalo nego uvijek sudjelujem u tuđim temama i zaista se trudim shvatiti i osjetiti i dašak misli i osjećaja. Nije mi žao, ali ne kraju ostanem sama. Što ne bi bilo loše da pustim sve što Jesam da razgovara međusobno.
Jer Ja Jesam Ukupnost Onoga Što Mi Je Prethodilo.
Jedino što trebam jest SJETITI SE! Neću ovdje objašnjavati moju religiju. Samo želim reći da su mi prethodili i Byron  i Cezar
i Hitler i Aristotel. i majmun i pas, i ptica i mrav, i voda i zemlja, i atom i prah i na kraju ništa sem energije u pokretu. Eto to mi je predhodilo. Gledajući tako postaje jasno da sudeći bilo kome sudim sebi. Napadajući bilo koga ili što, napadam sebe. Voleći i pelud u letu, volim sebe. I sad takva nemam s kim podijeliti sve te moje misli – ne misli, pa eto, pišem ovdje ne očekujući ništa od nikoga, ne želeći išta na svijetu, možda samo sliku Sebe Meni na poklon od Mene. I tako dani idu i redaju svoje bisere u zajednički nam fond sjećanja. To se računa.
---
Svako jutro odmah nakon kakaa sa cimetom i medom i jedno 5 – 6 cigareta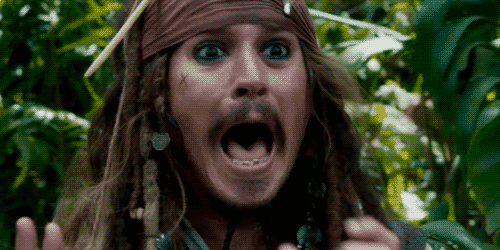 Upalim FB i mail. Poruke su nevjerojatne. Da vas sve toliko ne volim / jer sam autodestruktivna i poremećena i kroz vrijeme sve čvršće dokazujem ove osobne činjenice dok dokazi ne budu neopozivi/ dakle, da vas ne volim  toliko, vjerojatno nikad ne bih ni imala FB profil /za što ni dan danas ne znam što točno znači. U mom svijetu je profil slika lica sa strane. Ovo mi nije baš jasno, ali …" Kud svi turci, tud' i mali Mujo."
U mesingeru ili kako se to već zove između 40 i 50 poruka. 
Jutros me dočekalo slijedeće: 
---
Draga gospođo Minja !
Sretan vam praznik rada !
Kako ste vi ?
Ja sam tjedan dana bio na 0,10 cbd 50% i danas mi je tjedan dana na O,20 mogao bih opisati moje stanje kao malo bolje no i dalje prisutan šum u glavi koji se pojavi oko 5 ujutro onda počinje panika vrtoglavica itd ,dali da dalje nastavim sa 0,20 ?
Lip pozdrav !
---
Neka mi oprosti moj supatnik. Moj Grijeh je ovo, jer Nikad nisam objavila što mi je netko rekao, ali ovo je samo primjera radi. Svejedno, moj je grijeh pregolem. Oprosti mi brate, ako možeš!
Rekla sam vam da nisam baš dobra osoba, ali vam nisam rekla da sam zla.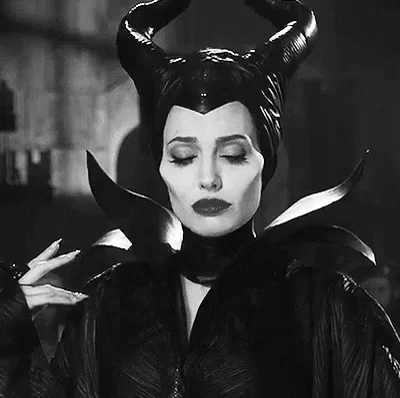 Ništa ovdje nije sporno. Sve stoji i u redu je da me se pita i manje od toga. Opet, baš jučer napisah da odlučujete sami i nitko ne smije odlučivati u vaše ime. Ozdravljenje živi u nama! U našoj "Kaplji duše"  što reče Aristotel  Ili kako bi to moj susjed rekao: " Še ti ga coglioni..". Sve što znamo o autoimunim bolestima jest da pretpostavljamo sve, ali sa sigurnošću još znamo gotovo ništa sem možda simptoma koji se granaju kao MLM"od glista do ćelavosti" kako ono reče Robert Harris u " Pompei"
Ko zna (ah, niko, niko ništa ne zna.
Krhko je znanje!)
Možda je pao trak istine u me,
A možda su sanje.
Još bi nam mogla desiti se ljubav,
Desiti – velim,
Ali ja ne znam da li da je želim,
Ili ne želim.
I metode liječenja su jednake. Sama konoplja 
liječi sve. I kad kažem sve, mislim S -V -E! Što liječi sve bolesti, pogotovo neizlječive, ni pol' muke. Liječi i besparicu i Zemlju od otrova i spašava šume i sva živa bića na Zemlji, grije, gori –  ne gori (kako se dogovorite, vrlo je razumna po tom pitanju), gradi, oblači obuva, pakira… nema kraja. Naravno, ona i čisti, ekološki najzdravije, normalno (kada su ekologija i zdravlje u pitanju… e tu je malo tvrda. Baš ne razumije zašto bi nešto trebalo biti otrovno ili štetno. Uopće ne shvaća argumente kao što su novac, zarada, moć, zlatno zlato, ugljen, nafta… ona to jednostavno NE RAZUMIJE. I tko joj  pokuša objasniti te bitne elemente koji su stupovi društva,
kojeg na svoju sreću imamo mora razumjeti da prolazi kroz vrata iznad kojih zasigurno piše " ostavite svaku nadu vi koji ulazite"kako ono reče Dante koji je jednom bio u sličnoj situaciji i pričao sve po istini. Nije da će ona biti neugodna ili nešto. Ne daj Bože! Ona je za to jednostavno glupa. Kao recimo ja za kemiju, ili recimo kao ja općenito, ili kao recimo nešto glupo što reče Zlatko Krilić u "Prvom sudaru" E, vi koji ne čitate, počnite od ove knjige. Sva djeca bi MORALA pročitati ovu knjigu. Roditelji POZOR!
Ima tu i drugih metoda izliječenja, ali o njima ćemo kako nam nalete i pokažu se bitnim bar od smijeha. Naravno, postoji i BOG. E o tome vam ne mogu Bog zna što reći jer sam se s Njim posvađala jako. Bila sam ljuta k'o pas i napala sam ga baš gadno. Sve sam mu nabrojala, od onog glupog drveta koje nije mogao u Svojoj Svemoći posaditi na Jupiter na primjer, pa o njegovim odgojnim mjerama. Mislim, oprostite, ali svaki roditelj ZNA da djeci nikad – NIKAD ne govoriš – " ovo nikako ne smijete dirati", jer prva stvar koju će UPS-ovci napraviti je baš to što ne smiju. Eto vam ovdje jer maloprije niste kliknuli n UPSovce http://greengold-zelenozlato.com/nemoguca-misija-lonac/
Uglavnom, Bog kao odgovoran i nadasve brižan roditelji  ostavi dvoje djece BEZ NADZORA, Stablo bez zaštite od nametnika, posebice UPS-ovaca i ode na posao stvaranja Svjetova. Istina jest da je samohrani Otac, ali znamo kako bi na to gledale službe  bilo koje države koja drži do sebe. I onda naravno oni blentavi UPS-ovci odmah navale, kraj svog silnog voća i hrane u Rajskom vrtu / obratite pažnju da govorimo RAJSKOM VRTU, dakle nema što nema/ na što navale, KRETENI JEDNI?
Na jabuku! Ili Smokvu, što je već bilo /jer pojeli su jabuku, a onda se pokrili smokvinim listom. To mi baš nije jasno. Zašto nisu onda jeli smokvu, ako je jabuka bila problem. Naravno, jabuka je bila zabranjena i normalno svaki UPS-ovac koji drži do sebe će zaštititi čast svog Pozvanja/ 
Dobro. Dođe Tata kući, umoran, malo i ljut. Propalo mu tamo nešto sa Ferengijima 
. Vidi što je mala stoka napravila i pukne do kraja. Na prvi prekršaj, iako ozbiljan mada ne znamo zašto On njih lijepo izbaci van iz kuće! U svoj Svojoj Milosti, naravno. E sad. Negova je Mudrost nama nepojmljiva. Ipak, ja sam onda onog mog Obi- SVE- Kenobija trebala okačiti da visi s Arene ili ga protjerati do devetog kruga pakla što ga je Dante posjetio onaj put. Gore sam vam o njemu pričala. Vi možda mislite da je priča o Loncu nešto! Oh, pa to je tek kap u moru. Hoću li ikad ispričati sve te dogodovštine dok me vjetrovi ne odnesu…ne znam. Vidjet ćemo. 
Uglavnom, tako sam vam se ja posvađala s Bogom. On, naravno nije uopće osjetio potrebu da se opravda za sve svoje postupke. Samo je nekako usisao sve moje ispade i pitanja i napade i nekako otplovio. Nešto kao
Kome Ti?
Uglavnom, od onda se nismo čuli. Vidim ja da On viri, ali pravim se blesava. 
E sad kad se vratimo na moje jutro i pismo koje sam dobila,a ono tek jedno u nizu istih pitanja na koje ja pokušavam odgovoriti kao Kafkin Jozef pred optužbom znajući da je cilj neminovan. Voljela bih da mogu odgovoriti ovim pismom, ali evo sada za sve koji pitaju.
Ako ni to ne bi upalilo, onda bih probala i lude gljive ili vremeplov. Nešto bih več pokušala, i o tome ovdje pišem. I dok Svijet pluta u sapunici Svemira i pred očima mi se događa sve što je bilo i što će ovako ili onako jednom biti. Dok pokušavam naći izlaz i prečicu kao Dostojevski u mojoj glavi, viđam da je moja bolest Slom Toka Svijesti /STS/ i ništa više od toga. Koliko je ona neizlječiva.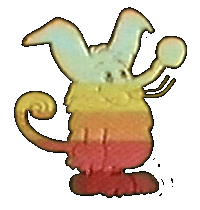 Laku vam noć, zvjezdanu i mirnu želim.
Minja Vuksan Dobran