Anno Domini 2011.
Kažu da je svaki lijek gorak. Dobro, mislim si ja, ako pomaže izdržat ću. 
Čula sam i vidjela ljude koji su se kleli da ulje – koncentrat – smola kanabisa  pomaže. Ispale mi oči guglajući o tom čudotvornom lijeku. Jesam li vjerovala? Davljenik se i za slamku hvata. Htjela sam vjerovati; morala sam vjerovati. Nakon stotinu isprobanih čudotvornih lijekova, koliko čovjek još može imati snage za nadu? Malo! Ali i to malo je bolje nego ništa.
A sad je ulje u šprici ravno iz daleke zemlje Nizozemske, preko sedam gora i preko sedam mora stiglo neočekivano u moje ruke. Proučavajući sve što sam mogla naći o ovom lijeku je govorilo da nije nikako štetan, da nema nuspojava, da je to biljka od Boga dana, valjda za razliku od oleandera i zelene pupavke koji su stvoreni …kako ono? Onda ono famozno "zrno riže" kao doza. Koje zrno? Ono od najjeftinije riže ili skupe riže za rižoto?. Ma, mislim si ja, što mi može biti?! Imala sam priložena uputstva, koja su naznačavala da prva doza mora biti između 0,02 – 0.05 gama. Kako nemam pojma koliko je to preračunato u rižu, uzela sam odokativno zrno. Stavila pod jezik (tako su mi rekli) i čekala. Kažu da je svaki lijek gorak. Ovaj je odvratan i ogavan i gadan i utrne ti cijela usna šupljina. Dobro, mislim si ja, ako pomaže izdržat ću. Vrijeme prolazi, tika-taka, četvrt sata, tika-taka, pola sata, tika-taka, cijeli sat. Majko mila, ovo ne pomaže! Još jedna laž! TUP!
12 sati kasnije!!! "Aaaaa! Vode!",, "Aaaaa! Jesti!", "Aaaaa! WC!", "Aaaaa! Idem spavati!"
Slijedeća večer! Nešto manje zrno riže! Odmah u krevet! Sat kasnije…TUP!
Drugi dan oko podne se budim. Ne znam koji je dan. Ne znam koje je doba dana. Ne znam ni tko sam. Nekako doguram do večeri (sreća da je zima, pa mrak pada već u jutro!)  Već pomalo mrko gledam tu špricu, ali čovjek se mora potruditi! Barba google je rekao da se treba naviknuti! Ajd' dobro! Daj to zrno riže! TUP!
Treći dan; zrno riže;TUP!
Četvrti dan; zrno riže; TUP!
Peti dan; zrno riže; TUP!
Šesti dan (dokle ću ja ovako tupati?); zrno riže (ovaj put će biti bolje, sigurno); TUP!
Sedmi dan – DOSTA!!! Neću više tupati! Kakav je to lijek kad si oduzet cijeli dan, kao da si u komi!
Stariji sin, Obi – Wine Kenobi poduzetno preuzima inicijativu: "Čekaj, našao sam vagicu! Od sad ćemo vagati. Večeras ćeš preskočiti terapiju!"
Dobro – velim ja i mislim si preskočit ću ja nju u velikom skoku preko Himalaja. Da – lijek! Moš' mislit'! Još jedna gadarija, nada u bočici, "univerzalni specifik".
Osmi dan : "Ja bih preskočila još danas!" Obi-Wine Kenobi se počeo polako prikradati poput tigra u lovu. Zagledao se kroz prozor znalački proučavajući vrijeme. Jednom rukom pridržavajući zavjese, mirnim, ledenim glasom ne gledajući me, napada. "Ne može! Ja ću ti izmjeriti dozu i uzet ćeš je."
Hoće li ti smetati ako spustim zastore. 
"Neću!",  odgovaram, nadajući se da će pritisak stati, znajući da neće.  Zašto se uvijek iznova nadam? Zaista to su obilježja patološkog optimista. Nemam puno prostora za manevriranje. Plač, često žensko oružje, ovdje će samo pogoršati tenzije. Šteta što nije bar malo seksist. Posljedice anarhističkog odgoja, pretpostavljam. Pravim se da čitam knjigu. Znam da zna da ne čitam. Već je puno vremena prošlo da bi se mogli lagati. Već se godinama sporazumijevamo "mozgovno". Oba moja sina komuniciraju mozgovno. Riječi su zanemarive. Informacije putuju u valovima energije. Riječi služe za svađanje, za debatu, za nametanje svog mišljenja i stava.
"Hoćeš, ili ću sad ovo sve iscijediti u vlastito grlo.",  komentira nekome tamo vani pod oblacima, željeznim glasom. Znam da nije isprazna prijetnja. Moj sin – moj gen. Prijetnje nisu prijetnje, samo informacije koje treba primiti na znanje i nositi se s njima.
Pokušat ću svađom. Ponekad upali ili barem dođemo do nekog kompromisa ili samo polupamo nešto čaša i tanjura, ali ipak ponekad upali. "Ti si obični idiot! Neću!"
 Nimalo isprovociran okreće se od prozora i pušta zavjesu da se njišući vrati na svoj mjesto. 
"Da, idiot na mamu! Zini!" odgovara sa smiješkom, ali znam da je odlučio biti neumoljiv.
" N-E-Ć-U!!!"
 "Zini, lupit ću te!"
 " Probaj! Ubit ću te na spavanju!"
Ovo je uobičajen razgovor između mene i mojih sinova samo sa puno više psovki. Zato imamo Sašu – Mirotvorca. "Hajde probaj još danas i ako ti i dalje bude loše, onda… stani, što ćeš drugo!" gleda me tim plavim očima veličine tanjura. Tko zna kako bi izgledao ćorav.
Kako smo Obi-Wine Krenobi i ja već bili na rubu tuče, a i željela sam da ipak uspije i vjerovala sam obojici da mi žele dobro, uzeh i tu osmu dozu, 0,08 g. Čekam TUP, ali ništa. Čekam, čekam! Malo ljulja, ali nije strašno. E ovo već može, samo ne vidim kako to pomaže. Ništa, strpljen – spašen!
Deveti dan: Budim se normalno. Ne vrti mi se što je veliki pomak naprijed, ali što se simptoma bolesti tiče sve je i dalje isto.
Deseti dan: Budim se prije Mirotvorca i želim ga bar jednom iznenaditi kavom. Svi u kući još spavaju. Idem prema kuhinji, stavljam đezvu s vodom, palim plin, čekam da prokuha, vadim šalice i mlijeko iz frižidera. HEJ!!! JA KUHAM KAVU!!! HEJ!!! JA HODAM BEZ LJULJANJA!!!
Donosim (SAMA SAMCATA) kavu do sobe. Mirotvorac se budi. Vidim mu na licu da nije siguran sanja li ili je budan. Popili smo kavu, a on se smijao i ljubio me.  Upustila u avanturu hodanja po hodniku bez pomoći. Svi ukućani su bili spremni, svako u svom dijelu hodnika da me ulove ako krenem padati. Nisam pala! Gore –dolje, gore – dolje, gore – dolje po hodniku…nema padanja. Idem van! Svi van za mnom! Gore –dolje, gore – dolje! Nema padanja, nema ljuljanja, nema slabosti, nema utrnuća, nema grčeva, nema ničega! Ovako je ono bilo biti zdrav! Ovako izgleda kad si zdrav! Ovo je biti zdrav!
Do tog trenutka sam se borila za pravo izbora živog čovjeka da preuzme odgovornost za sebe ne radeći štetu drugome. Nisam u tom procesu očekivala (nadala se jesam, ali očekivala nikako) da ću naći rješenje mog stanja. Sada sam znala da je istina, da ulje kanabisa pomaže. ZNALA! I sad mi netko želi oduzeti to pravo izbora!? Pravo da uzimam lijek koji pomaže!? Kako to mislite: Ne može?! Što ne može?! Kome vi to: Ne može?! Meni?! Greška! Gadna greška! Da nisam probala, imali biste nekakve šanse, ali sada… Triput vam kažem:MIČITE SE S PUTA! MIČITE SE S PUTA! MIČITE SE S PUTA!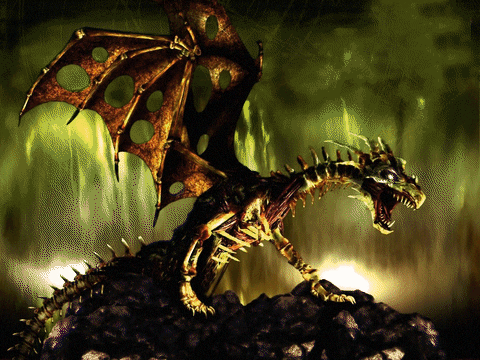 Minja Vuksan Dobran